Satisfaction & Return Policy
Because we want your complete satisfaction, Wreaths Unlimited offers a 30-Day money back guarantee policy! Returns will be refused however, without prior authorization via phone or email. Shipping charges are not refundable, and any items returned damaged will be charged a restocking fee based upon the extent of damage. To receive credit, all items must be received within 30 days from the date of purchase and in original condition. For credit card purchases, a refund will be issued to the purchaser's credit card after we receive the returned item and inspect it for damage.
Damages

Damages must be reported by phone or email within 48 hours of receipt of shipment. The original damaged box must be saved for inspection by FedEx Ground or the USPS. Credit for damages will be issued only after the product is returned to Wreaths Unlimited. Upon inspection, if Wreaths Unlimited approves the return of the damaged item, we will replace the damaged merchandise and refund the customer's return postage costs.
Handmade Products

All of our items are made after the order comes in. They are not mass-produced in a factory setting, but are instead handmade by skilled artisans who have many years in the silk floral industry. While a few slight differences may be observed, most people will not notice any differences at all. We believe this handcrafted approach gives each of our creations it's own personality. However, if you are unsatisfied for any reason with the product you order, you may return the item within 30 days for a refund. (Please see our return policy)
Custom Orders

If you would like us to custom build an item in different colors or using different flowers, please call our store at (800) 287-9535, or send us an E-Mail at this contact us form.
Payment Method
Payments can be made by the following credit cards.




If you prefer to pay with a credit card using Fax or mail, please click on this order form link.

Security
Online order information is encrypted and sent via SSL secure transmission, the latest and most secure technology available. No Credit Card information is maintained after the sale. If you prefer not to enter your credit card information, please call our store at (800) 287-9535 and we can take your order via telephone.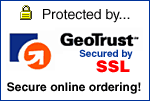 Privacy
Information you give us is never sold or given to others. You will never receive unsolicited email from us. We appreciate your business and respect your privacy.

Shipping
We ship most in-stock orders within 3 business days via FedEx Ground/ Home Delivery. The EXCEPTION, unless you are ordering wreath accessories, which ship with the USPS via Priority Mail.

Items made from materials on hand will be shipped within 4 to 5 business days. Please note: it may take longer during the Christmas Holiday season. We will send you an email if your order will take longer.

We take great pride in our creations and ship them with the greatest of care. Each product is shipped in a custom made box that carefully secures your purchase for shipment. Some items are surrounded by the finest Flo-Pack Styrofoam "Peanuts" to provide additional protection. All items are individually boxed and shipped. If you need other shipping arrangements, please call us at (800) 287-9535.

Shipping Charges
Unfortunately, shipping has become more expensive due to recent rate hikes, high fuel surcharges, residential delivery fees, along with added dimensional weight scales, and zones. Shipping charges are figured by weight, size/dimensional weight and zip code. We have found that FedEx Ground is almost always the cheapest way to ship, so it is the only shipping option we currently offer.

Here are the shipping charges Wreaths Unlimited incurs:

Wreaths with 24" diameters and below ship in a 24 x 24 x 7 inch box and ship at actual weight with FedEx Home Delivery/FedEx Ground

Wreaths with 25" to 30" diameters ship in a 30 x 30 x 7 inch box and ship at a 32 pound rate with FedEx Home Delivery/FedEx Ground

For swags and arrangements please refer to our shipping calculator below. Sizes, weights, and boxes available for shipping these products are too numerous to list.

If you would like to figure the shipping costs you will incur before making your purchase, you can do so by clicking on the following button:



NOTE: You will be asked to enter a product number and zip code. The amount displayed is what you will be charged for shipping during the checkout process.

We hope this helps clarify how we determine what you will be charged for shipping at Wreaths Unlimited.

Please keep in mind, we do not want to make money on shipping. Small wreaths will always ship cheaper, if a small wreath will suffice, great. However, if you are looking for a large, high-end decorator wreath, you will always pay a higher shipping charge--they are larger and heavier.

About Us
About the Company - Wreaths Unlimited is located in the Merrimack Valley region of southern New Hampshire. Only minutes from the scenic White Mountains and the Presidential Range made famous for it's historic hiking on the Appalachian Trail, lies Bedford, a quaint and quiet village established in c1750. Nestled within this atmosphere of historic, rare and vintage finds, Wreaths Unlimited creates limited edition silk flower wreaths and arrangements by artists specialized in distinctive silk floral design.

About the Artists - The artisans at Wreaths Unlimited continue the pride of excellence of a craftsman and his trade by using only the finest of products! Having a balance of horticultural background and of silk flower design experience, our staff of designers have the natural ability to tastefully blend styles and products that are floriculturally correct, and uniquely designed.

Philosophy - Though the company has grown over the years, Wreaths Unlimited remains passionately committed to providing you the customer, with unique, high-quality, silk and dried flower products and designs, that fulfill our customers' desire to enhance their home and work environment, at affordable prices.

Together, we are dedicated to making your shopping experience as relaxing and rewarding as possible. We have been on the Internet now for over thirteen years, and are proud of the testimonials we have received over the years. We have built a solid reputation based upon trust, and have a loyal following of satisfied and repeat customers.

While you are visiting our website, be sure to visit each area, and if you would like additional information that is not contained on this site, please call or email us.
Wreaths Unlimited, Inc.
186 McAllister Road
Bedford, NH 03110
(800) 287-9535

© Copyright 1998-2013 by Freedom Networking Solutions, Inc.